Call: +255 764 330053 | Email: arushaualimu@yahoo.com

VISION
ATC intends to encourage, support and enable students to acquire quality education, skills and values through excellent instructions assessment and evaluation sot that, they become not only learned people but also self-employed personnel.
MISSION
ATC intends to ensure students teacher are empowered to thirk and become inquisitive to the best of their talents and abilities and become academically and professionally qualified personnel.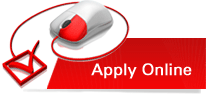 2016@Arusha Teachers' College. All Rights Reserved. Designed Creative Studios.