Call: +255 764 330053 | Email: arushaualimu@yahoo.com

The college owns a library which is facilitated to have variety of books and other educational materials. So far there are 4644 titles of social sciences. 1268 titles of natural sciences, 2387 titles educational material related to the prgorammes currently offered by the college. Other materials include textbooks, modules, dictionaries, atlas, projects etc. Hence, a total of at least 14,365 values make the Library study centre, offering facilitation for studying, preparation for arraignments projects, tests, examinations and tests.
The Library is accessible to all teaching staff, all admitted students Administrative personal, and other employees of the college. All people allowed house the Library are Required to abide with Library regulations, All books and other educational materials may be borrowed with the exception of works of reference and special material in demand.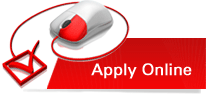 2016@Arusha Teachers' College. All Rights Reserved. Designed Creative Studios.