Call: +255 764 330053 | Email: arushaualimu@yahoo.com

OUR DEPARTMENTS AT THE MAIN CAMPUS
A) EDUCATION
B) ICT
Others:
i) Academic Department
ii) Dean of Students & Studies Affairs
iii) Department of Registration
iv) Development Department
v) Human Resources Departments
vi) Finance Department
OUR DEPARTMENTS AT CHARITY CAMPUS - Kijenge Mwanama, Olerieni - Arusha
Major Department : - Social Studies
Others
i) Community Development
ii) Business Administration
iii) Registration
iv) Dean of Students & Student Affairs
v) Academic Department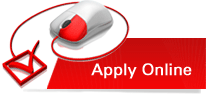 2016@Arusha Teachers' College. All Rights Reserved. Designed Creative Studios.